RiteEnergy Pro Series iCode Grade One Heavy Duty Digital Mortise Lock (Keypad Or ibutton)
We are temporarily out of stock on this lock and not sure when we will have them again.

All grade one construction including the mortise lock. With this new heavy duty grade 1 lock you can pre enter or
schedule
codes that are effective for only specific time periods or dates. this can be done with either pin numbers (codes) or with optional ibuttons (dallas chips).This is a very handy feature for rentals. the ultimate renters lock and unlike some other locks, there are no recurring monthly fees!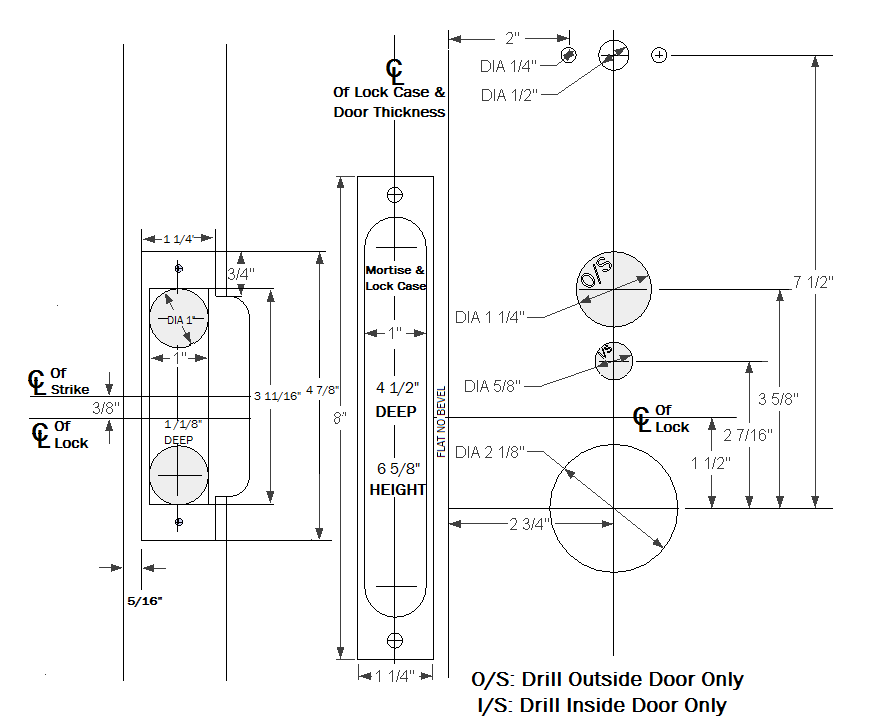 Lock features
:
ADA approved
High grade high quality steel keypad highly weather resistant
Grade 1 lock and latch - superior design - great for hotels
1020 staff users per door lock
Set time restricted user - you control the time and date any user can unlock either with or without the software
4000 audit trails per door lock
Sold as a set so includes the heavy mortise lock case.
Unlimited icode
Modular two piece design
Manual key override
Robust waterproof keypad
Stainless steel ibutton reader
Pre-wired remote lock button
Visual and audible keypad feedback
Water proof battery case
Battery status indicator
4 aa batteries with up to 3 years battery life
Service code-from one time up to 9 hours
User lockout mode with timer
Anti-damper to prevent code guessing
2 years manufacture warranty
Schlage mortise cylinder with SC4 6-pin keyway included.
2 ibuttons included with each lock

Heavy duty mechanical features:
Wrought Rose Made of Brass or Stainless Steel
Tamper-Proof Cylinder Collars
7 Solid-Touch Grip Levers and 1 Knob to Choose from
Levers made of forged brass or stainless steel
Knob with steel insert
Levers ADA Compliant
UL Listed 3-Hour Fire Rating
ANSI Grade 1
Heavy-duty stopworks
Anti-Saw deadbolts with hardened pins
2 3/4" backset
1-3/8" to 1-3/4" thickness
ASA 1-1/4"x4-7/8" standard strike plate
Brass, non-handed curved strike 4 7/8" x 1 1/4". Handed curved-up strike available upon request
Handed. Easily reversible in field
6 pin solid brass "C" keyway standard
Interchangeable core locks will accept 6 or 7 pin cores compatible with BEST, FALCON and ARROW
Meets or exceeds of BHMA/ANSI A 156.2 Series 4000, grade 1 requirements
Meets ADA requirements, designed for Barrier Free Application
3 Year Manufacturer's Warranty





What's the difference between keyed alike and master-key?

Keyed Alike or (KA): usualy refers to more than one lock that is made to function with the same key. Master Keyed or (MK): When all locks can be locked or unlocked with one key. Similar to keyed alike but in a master key system, all locks may be keyed differently but the master key will override the regular user key. In this way one key can open all locks and the locks may be all keyed differently. Useful for office buildings.

Please note that we also have these locks with the IC core option. Please see below if you need this.



What's the difference between the free remote code generating software and the optional $189 audit trail software?

Do you want to program the lock from a remote location at no extra charge? With the new iCode it's easy. Lets say you want to rent your condo. With the free software you can generate a code for a specific period of days. At the end of that time period the code evaporates and is then ready for a new code. Another example: same senario but now your renter has an emergency and has to cut short their time in your condo. Now you don't want the code you have given your renter to work after they leave because you want to give a new code to a new renter. No problem. You give the new renter a new code and that will automatically erase the previous code. Ingenious! The software to do this is free and is not the same as the audit trail software we sell as an option. The free software will be sent to you on a cd and you also have the option of programming your lock online. Instructions will be sent to you with the lock on how to do this. Again, both versions are free with the lock.



iCode Locks Keyed Alike
Keyed alike (KA) - We can key your UCA locks alike (To the same key) if you like. Here's how it works: If you are ordering only one lock then this won't apply. Your lock already comes keyed with it's own keys. But let's say you are ordering 2 locks. Then we will take one lock and key up a second lock to the first lock. In this case you would pay for only one lock rekeyed.

iCode Locks Master-Keyed
Master-Keyed (MK) A set of locks (2 or more) master-keyed means that each lock can be opened by its own individual key, but there is one master key that opens all the locks. A master-keyed system is ideal for office settings where each person is responsible to lock and unlock their own locks, but an administrator or employer needs to have the ability to access all locks, whether for supervisory or maintenance purposes.



iCode Software Kit For Programming And Audit Trail
All new extremely intuitive easy to use Windows (including windows 7) software. Each kit includes the software, connecting USB cable and programming ibuttons.

iCode Extra Ibutton User Keys With Sticky Tape On One Side
The sticky side ibutton is great to use with existing proximity cards or mag-stripe cards and with UCA locks. It will give you the ability to creat a dual technology card. Call us if you need more help with this.

iCode Extra Ibutton User Keys For Key-Chain Mounting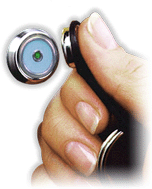 Data Chips contain sophisticated electronics to store a personal identification number in a coin shaped, sealed, stainless steel canister. This superior design allows the Data Chip to be easily attached to any smooth surface including existing photo ID cards, badges, or keychains depending on how they are ordered. Innovative packaging protects the electronic circuits inside the canister from dirt, moisture, corrosion and static discharge.

Touching a Data Chip to the reader instantly transfers a 46 bit data stream of digital data which allows the user access to a secure area. Unlike keys or other security cards, the Data Chip is user-forgiving... it doesn't need to be precisely aligned to transfer its digital data.

We also accept Paypal for US orders and now also international orders through our International Checkout.
We are proud to be A top rated store!



Phone:561 477-1864

Have a question or comment? e-mail us! We look forward to hearing from you!
In This Business Since 1978



All rights reserved 1996-2020 The Keyless Lock Store™ and Nokey.com™



Customer Testimonials Taken Directly From Shopping



Knock lock (Knocklock) - Knock To Unlock
$98.00



Aiphone Very Easy To Install Intercom System
$149.00



Supra Keyless Digital Key Cabinet
$149.00



Yale (Assa-Abloy) Assure (Real Living) Electronic Deadbolt Lock
$359.00



Yale/Arrow NexTouchTouchscreen Electronic Lock
$479.00



The Lure Of The Lock Book
$59.00