This safe was created to give easy insertion of cash, checks or keys through a chute without having to actually open or unlock the safe. Great for stores!
Heavy gauge steel construction Anti fish baffle deters removal of contents. Pre drilled anchor holes for permanent installations Comes with a dual custody, safe deposit box type of set up that includes 2 operator keys and one guard key. One of each type is needed for unlocking. Black enamel finish. Chute extends out to 34 inches long.
Features
:
This Large, Through the Wall Depository Safe is made in the USA.
Heavy gauge steel construction
Chute is designed as part of the safe and cannot be removed; measures 5-1/2" x 10" at opening; 2-1/2" chute capacity.
Chute opening for easy insertion of cash, checks, or keys without opening
Anti-fish baffle deters removal of contents
Pre-drilled anchor bolt holes permits bolting and mounting to any structurally sound surface Durable Powder Coat Finish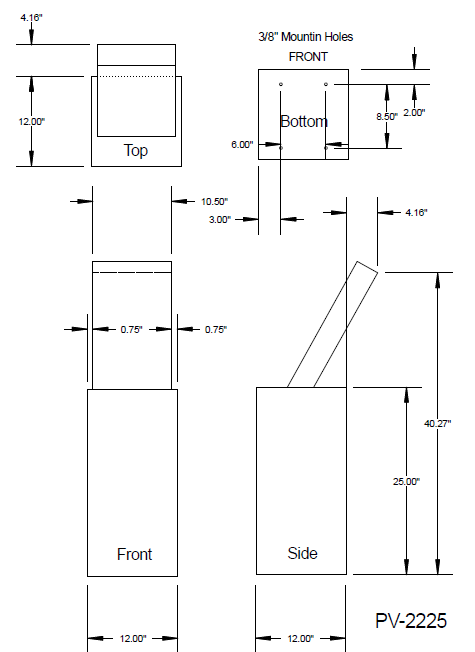 Limiting exposed deposits helps prevent: External Loss, Internal Loss, Deposit Variance, Register Stripping

Dimensions:
25 inches long x 12 inches wide x 12 inches deep
Weight:
85 pounds